"It was an experience to come to L.A. and do a dark store. It's a different sensation, which is what I wanted," Vera Wang said on Wednesday night.
She was idling in her new Rodeo Drive flagship, done in a moodier palette sooty grays and blacks than her previous store concepts, where a cocktail party to toast the store opening was unfurling.
"Part of moving to Rodeo Drive [from her previous spot on Melrose Avenue] is it's a more obvious profile and with that comes a certain responsibility not only for what we make but from a visual point of view," the designer said.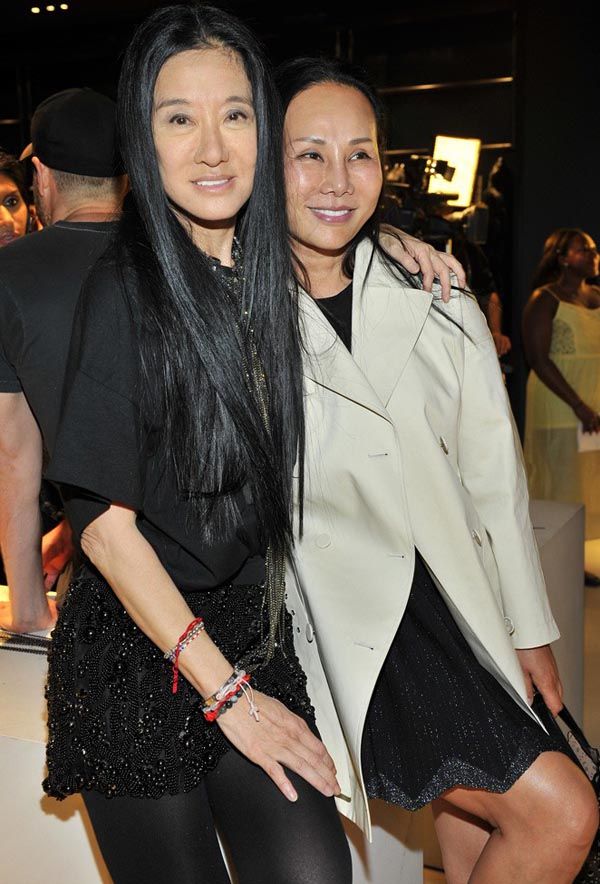 The steady stream of PYTs including Kaley Cuoco, Liberty Ross, Victoria Justice, Danielle Panabaker and Melissa Fumero came decked out in Wang's dark and colorful ready-to-wear to match the store, though cohost Rosamund Pike had wedding dresses on her mind.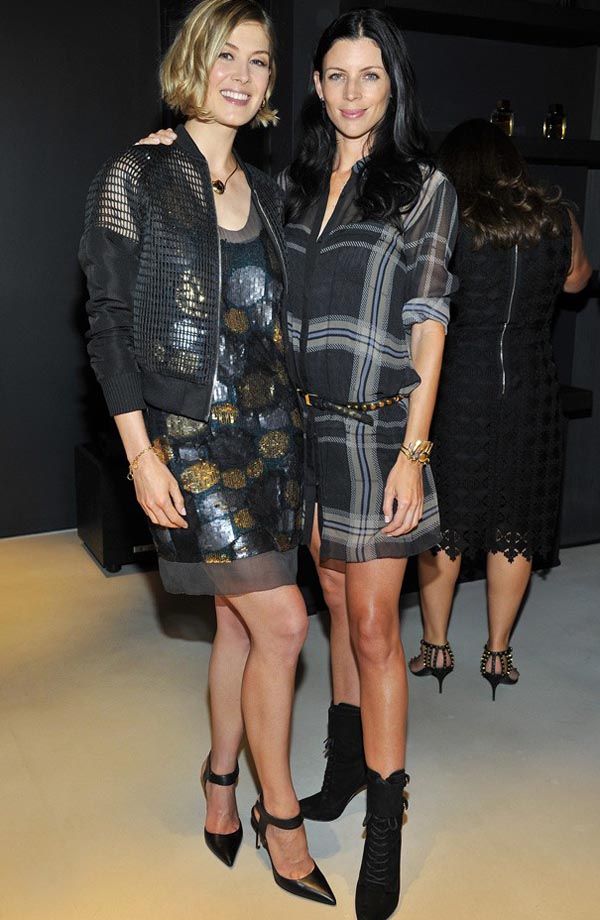 "My main experience with Vera is wearing her bridal dresses getting married to men in movies. We have a bit of a joke in our house because I've got all these beautiful wedding pictures of me in Vera Wang with different men I have never actually been with," she said. Pike, who is expecting her second child with her partner, Robie Uniacke, said she plans to nest for a while after promoting her upcoming film "Gone Girl."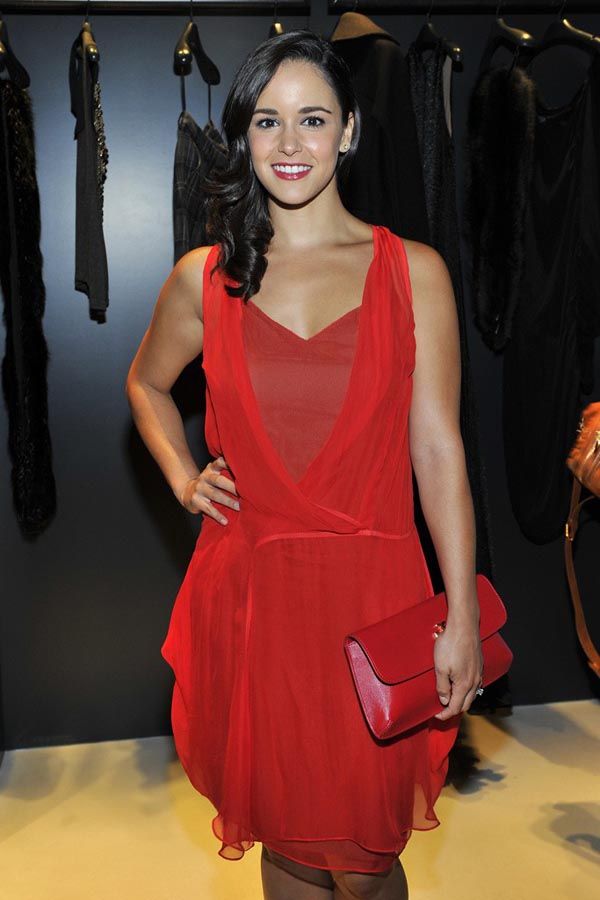 "That was such an intense experience, it can leave you creatively bankrupt for a bit," she said. "The temptation is to keep working but sometimes it's good to step back. And I am expecting a baby, but it's quite good timing because it stops me having to make a decision about what to do next."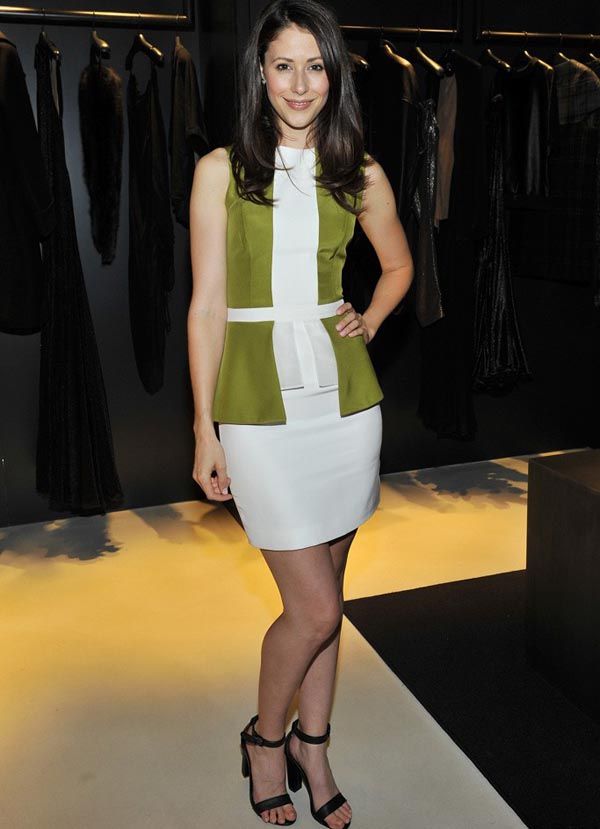 For her part, Wang said she chose Pike as her cohost because "the range of roles she's been able to accomplish fascinates me. It's very easy to get typecast in fashion as well as Hollywood."