Megan, displaying her new ginger hair, donned a white see-through asymmetrical tank top paired with studded black pants, a matching handbag, and platform heels. Machine Gun Kelly, on the other hand, showed off his tattooed arms in an oversized sleeveless gray suit. He accessorized with a long chain necklace and black-and-white sneakers.
According to a source, the couple has reconciled and is putting effort into therapy to rebuild their bond. However, things are still not entirely back to normal.
Although engaged since January 2022, their wedding plans have been put on hold. The source revealed that Megan remains hesitant and uncertain about the future of their relationship. The actress has invested a significant amount of time and effort into their connection, making it difficult for her to let go.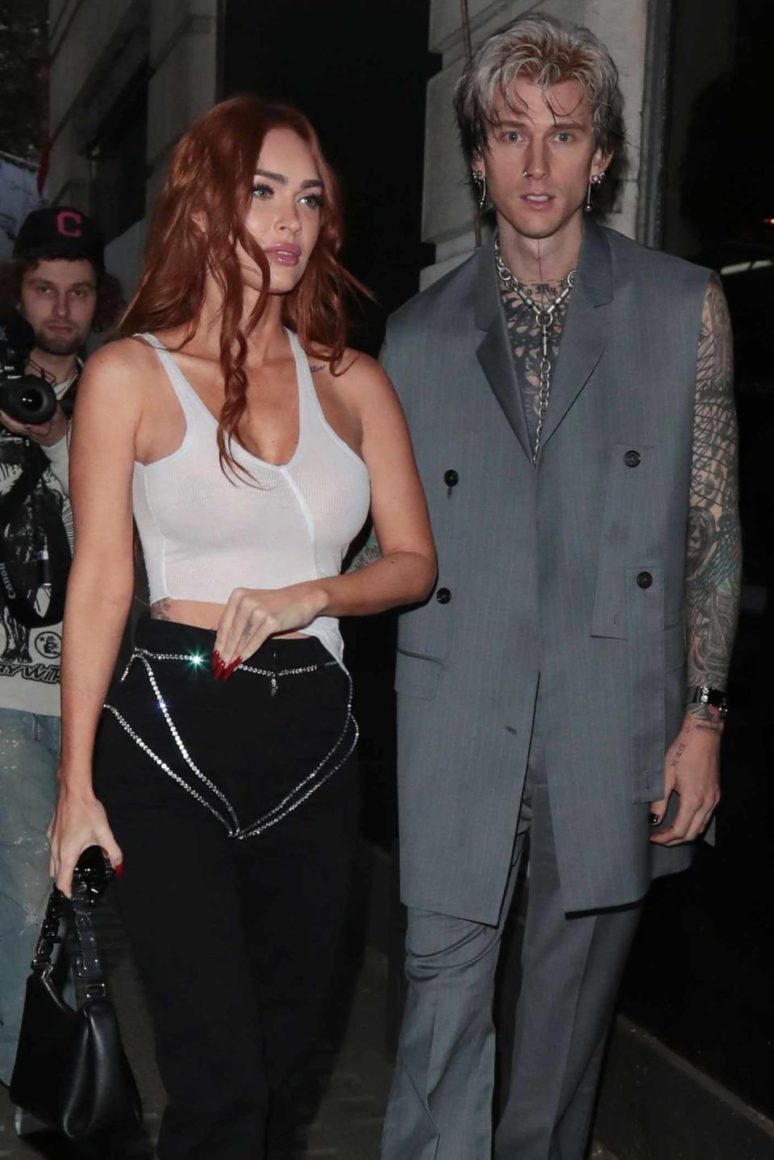 Back in February, Megan hinted at a possible breakup when she removed photos of Machine Gun Kelly from her Instagram and posted a cryptic caption. However, she later clarified that there was no third-party involvement in their relationship, quashing any rumors.
Despite ups and downs, the couple was photographed holding hands during a trip to Hawaii in April. Machine Gun Kelly also showed support for Megan at the Sports Illustrated Swimsuit issue launch earlier this month, where she was featured on the cover. However, they did not walk the red carpet together.
While their relationship is gradually being repaired, their wedding plans remain on hold. Another insider shared that Machine Gun Kelly is doing everything he can to win Megan back, and she is making him work for it.
However, their friends remain skeptical about the long-term prospects, citing an unhealthy dynamic. Nevertheless, Machine Gun Kelly has been praised for his involvement with Megan's children and his dedication to being hands-on in their relationship. It remains a work in progress.