Christian Dior may be on the hunt for a designer but that hasn't stalled its global push via the fashion extravaganza. The latest: a show of confidence in the Chinese market with a new Peter Marino-designed flagship in Beijing and a restaging of Dior's spring 2016 runway show.
The flagship boutique, which officially opened on Monday, is located in the China World Mall, a retail location home to dozens of other high-end and luxury brands. The two-story boutique replaces a smaller boutique Dior has since shuttered in the mall. The store has several VIP suites and larger spaces to showcase high jewelry, shoes, handbags and accessories and women's ready-to-wear and evening wear.
For the opening of the store, Dior is offering limited-edition products only available in the boutique, including the "Diorama" bag in metallic lizard or blue and pink two-toned python and a "Rose des Vents" necklace and bracelet in pink gold, ruby and mother of pearl.
Toledano said the decision to close the smaller boutique in the China World Mall and replace it with the larger space is part of the French luxury brand's strategy to renovate or expand existing locations, in particular to serve high-end clients who are not only buying more expensive product categories but also expecting top-notch customer service.
"They are requesting the best service," he said. "We need more space for our clients and in terms of our service, more space for ready-to-wear and for fine jewelry. We don't need to open stores everywhere, but expanding [stores] is absolutely what we want."
He added that beauty remains a top category in China for Dior, where the brand currently has 20 stores.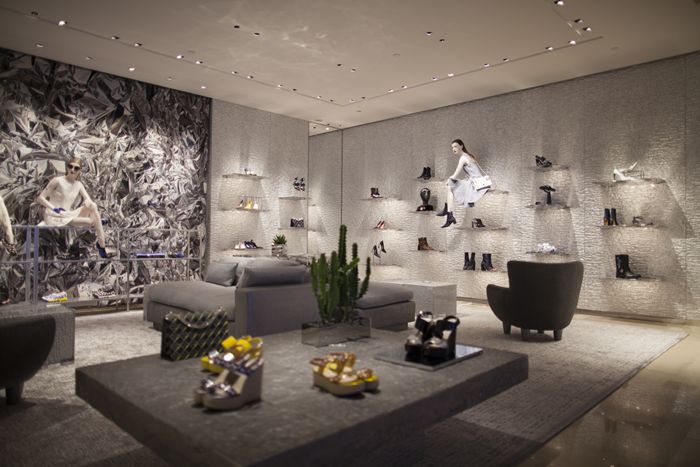 The executive said he was "surprised" to see some competitors offering deeply discounted items in their stores. Some luxury brands have been changing their pricing in China to make products more competitive with other markets or to offload stock. Luxury goods are often far more expensive on the Mainland due to import duties. This has been compounded by the recent depreciation of the Chinese yuan, which has fallen to a more than four-year-low against the dollar in recent weeks.
Toledano said this is not a strategy Dior will adopt.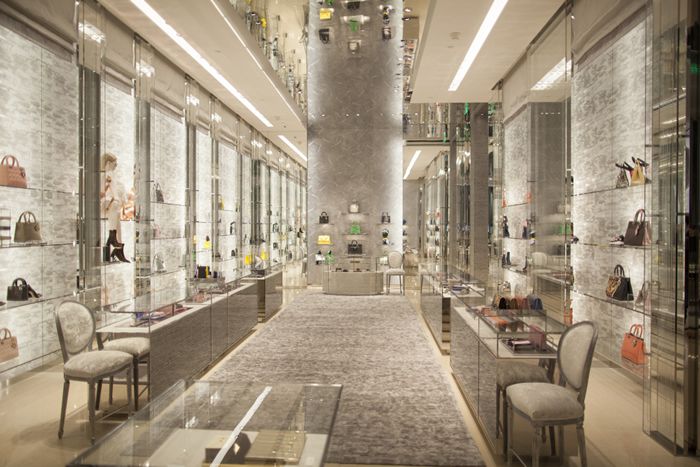 "Some of the brands are trying to cope with the situation and already making some compromise. I think this is their problem but is not something we will do," he said. "I think the Chinese customer, the luxury customers, they are observing and willing to have brands with a consistent approach."
"I don't think people will not buy because it is cheaper somewhere else," he said. "If you need a dress, you will not wait until you travel to Europe to buy the dress."
In terms of overseas travel, Toledano said a shift in shopping destinations is becoming apparent as currencies, including the yuan and the Euro, weaken against the dollar. More Chinese are going to Japan or Australia to shop. But that does not mean destinations, such as Hong Kong, will not make a comeback. The executive contended that currency fluctuations will not have that much of an impact on consumers who are willing to spend money for a premium experience.
"The behavior of Chinese travelers is complex enough, and we have to follow it," he said. "Currency is one factor, but the equation is more complex. There are many places they travel. We have to see medium- and long-term factors not just factors impacting short-term behavior."
Dior has had a steady presence over the past several years hosting fashion events. The luxury brand has had two repeat couture shows as well as a Dior Homme show in Shanghai over the past several years. Toledano said that the reason to showcase 2016 spring women's ready-to-wear is because the collection is set to be delivered to stores globally within the next few weeks and that Chinese luxury consumers are increasingly demanding premium access to new collections.
"You have to be able to provide the best service for the best product and it is also challenging for the level of information Chinese customers expect," he said. "They are traveling. They have their mobile phones. They get all of this information and you have to continue feeding them information about the brand."
"We will continue investing and understanding the market," Toledano said. "This is still the market of the future."