Additionally, Lopez is sipping a frothy beverage while listening to Ella Fitzgerald's "What Are You Doing New Year's Eve," while looking at the camera through her "2023" glasses. She also displays a close-up of some New Year's Eve cupcakes, which humorously appear to read "2028" rather than "2023."
In a full-length image at the end of the video, Lopez flaunts her appearance while posing with one hand on a champagne glass and the other on a table with lighted trees in the distance twinkling in the darkness.
In a newsletter published last week, Lopez discussed her holiday celebrations and theme, revealing that this year she wants to emphasize the idea of the "hummingbird." She said to her followers, "To me, hummingbirds are messengers of love," adding that she wrote a song called "Hummingbird" for her new album.
"So, I decided this year that the hummingbird would be a perfect theme. We have blended families, doubled the fun, doubled the love, doubled the presents, and triple the chaos!!" Lopez added.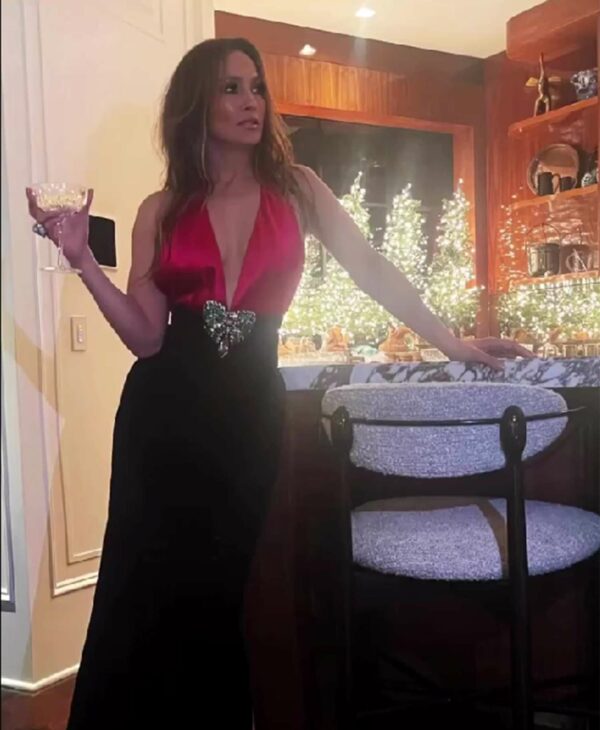 Furthermore, Jennifer Lopez also said that hummingbirds had an impact on the attire she chose for the glitzy holiday party she and 50-year-old Ben Affleck hosted at their Los Angeles home earlier this month.
On another note, the Little White Wedding Chapel in Las Vegas served as the venue for the couple's secret wedding on July 16. And on August 20, the pair conducted a second wedding to celebrate with family and friends.
Lastly, Lopez talked about how she and Affleck are integrating their families and sorting out the co-parenting situation in the December issue of Vogue, in which she is featured.